Hey kids. Wholahay here. (God, I love that I can write sentences like that and they make sense to people. Well certain people. Awesome people.) It's been ages since I've posted and for this I apologize (Spontaniouse has been dutifully picking up the slack, because she is one of said awesome people, in more ways than one).
So on to the nitty gritty, the point of post: how good Putin is, according to John McCain, at modeling with his eyes. Seriously! My favorite part of last night's debate was when John McCain assured us that he didn't think there would be another Cold War, even though he had
looked into Putin's eyes and seen the letters K-G-B.
That is some serious talent.
In semi-related news, I really think the McCain/Palin campaign posters should be modified to look something like this: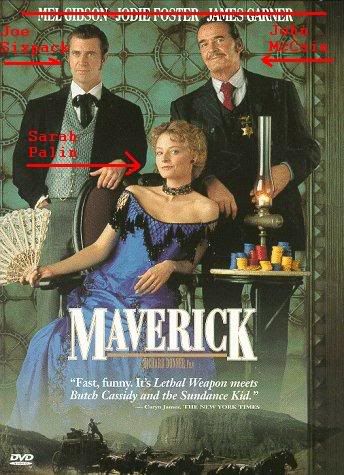 Is that a lantern next to Jodie Foster/Sarah Palin, or the awesomest bong ever?